Lucid UX are a leading provider of insurance broker software, using our 20 years' experience to develop powerful websites and applications that solve complex business needs yet remain easy to operate.
We work with companies through every stage as they develop their insurance broker software rather than using a one-size-fits-all approach. By having detailed discussions relating to the concept we are able to give clients the benefits of our experience and ensure they benefit from technological advances they might otherwise have been unaware of.
Working with leading names across the UK, we have a track record of helping brokers increase leads while also cutting costs.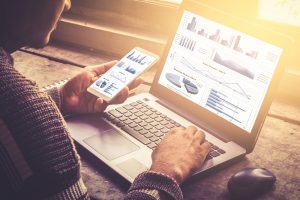 In this page we will give examples of how we have delivered broker software for insurers across a number of different specialities and how the mutual association benefited their business.
If instead you simply want to get in touch to discuss your requirements, please use our Contact Form or call us on 0207 8462 631.
Insurance Broker Software – Key Aims
While the final solutions will vary depending on client needs, there are basic aims that remain the same. Our aim is to work with clients to deliver insurance broker software that matches their business needs, that generates leads, cuts costs and also helps to future proof the business. We are aware of the trends and upcoming developments and can ensure you get a competitive advantage now and also avoid falling behind in future as others move across to new systems.
All our solutions are fully scalable, enabling the business to grow without the underlying technology ever becoming an obstacle to progress.
One example was developing systems that helped a broker triple their income while cutting their costs simultaneously. In this example, a cloud-based insurance system was designed to work with aggregation on GoCompare and confused.com, the system could then decide almost instantaneously if a quote was acceptable based on the appetite for risk and find the best underwriter. 
This system processed an average of 2,000 quotes per day, all sent through an online sales pathway. The business' operational costs were cut by 77%.
As with other systems we develop, there were ongoing benefits too alongside the reduced cost of acquiring new business, cross selling now occurring automatically to policyholders as new products were added to the portfolio.
Working with another insurance broker who utilised our software led to the following testimonial.
"Huge salary savings have been achieved, we are processing large volumes of business with less staff."
That was for work with specialist insurers Frank Pickles Insurers – you can read the case study – their testimonial going on to state:
"We have found Lucid UX to be the best software/web company we have used. Our system is evolving all the time. Their team keep us up to date with the latest technologies that can help develop and drive our business forward in this ever competitive world."
On every project, the term partnership has been key. Working with the IOMA Group, we developed an entire ERP system that enabled them to manage client services online, thus maximising automation and reducing back office staffing costs.
The Group's head of client services also spoke of the benefits of working with Lucid, saying "They provide a unique, turn key solution when developing a product for market as their services range from the initial artwork and branding through to creating a website, online application processes and CRM system integration."
A Range of Services
By utilising the latest technologies, we are able to provide the following services in the field of insurance broker software – further details for all are available on site or by contacting us. 
IPT (insurance premium tax) change automation
Aggregator integration such as Go Compare or confused.com
Web service based risk and / or fixed matrix premium calculators
Automated policy administration;
New business, mid-term adjustments, claims, cancellations
Payment gateway integration
Bordereau outputs and automated underwriter submission
Comprehensive reporting
Sales CRM with in and out bound monitoring
Finance ledger exporting
Integration & data transfer between Broker, MGA and Underwriter
Insurance Broker Software – Investing in New Technologies
Because we utilise the latest technologies we are able to ensure clients benefit and are guaranteed to be future proofed.
One example is robotic process automation. We believe RPA will reach near universal adoption within five years, this means there are benefits to be had in the short run, but also that any company that does not utilise this technology will eventually become uncompetitive.
RPA mimics human workers and works to automate a huge range of daily tasks in the workplace. This can lead to reduced staff costs, or it can simply free up your best asset – human employees – to work on more nuanced tasks that are unsuited to robots.
RPA is not an expensive white elephant, it has been reported to pay back the investment inside 12 months. 
On this site there is a wealth of information about all our services and the technologies utilised. 
Please have a look around the site and get in touch on 0207 8462 631 or via the contact form so we can discuss how we would develop systems to increase your profit margin.